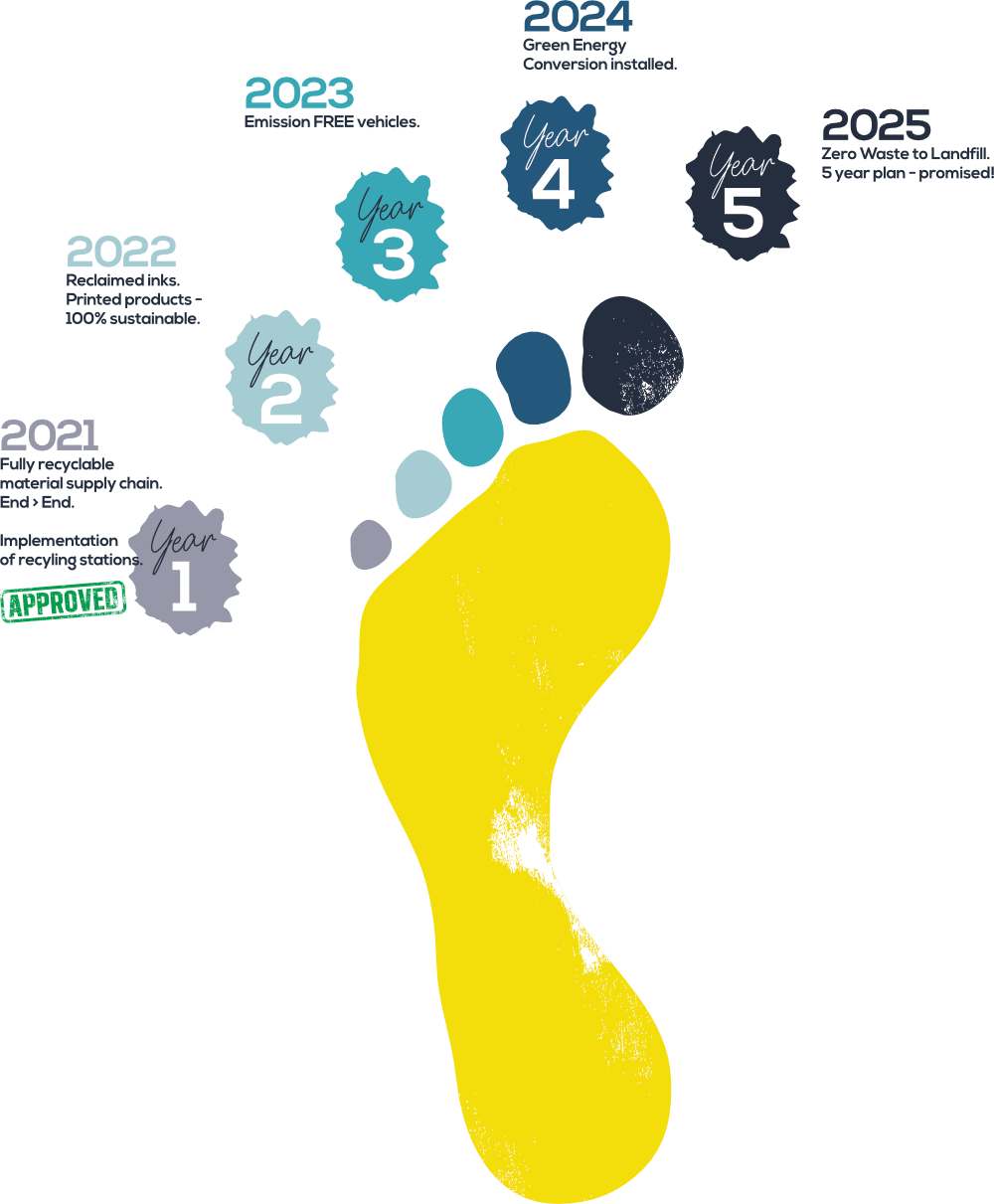 Zero Waste
We are on an exciting five-year ZERO WASTE journey from January 2021 to end December 2025 with the goal of having no waste going to landfill.
We will adopt an accredited environmental company to assist us and set goals for each of the five years. Our website will be updated with our goal achievements each year.
Environmental Policy Statement
Our company understands it is responsible to play its part in minimising the impact of its activities on the environment. The company will comply with all relevant environmental legislation and begin its journey over the next five years to systematically reduce its carbon footprint through reducing waste and adopting recycling streams, minimising toxic emissions through the selection and use of its modes of transport, and source raw materials that have a lesser or no impact on the environment.
We hope to meet or exceed all the environmental legislation that relates to the Company.